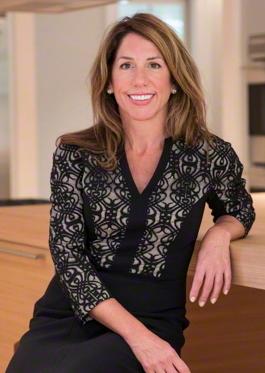 BACKGROUND
"I understand the demands of a busy family life, and the calming power of a beautiful, functional home."
Christine Gilchrist Tuttle is a leader in the design community. She has specialized in Fine Art, antiques, interior design, and luxury home furnishings for over twenty-five years. The designer on the Emmy award-winning television show, "This Old House", she trained at National Trust (UK) houses, Sotheby's London, museums, and art galleries with graduate studies at Harvard, The University of Manchester (UK), and Sotheby's Institute.
She split her childhood between Cape Cod, London, and Tenerife, Spain, where this early international background help shape her design aesthetic. In 1991, Christine co-founded The Cottage at Four Corners, the Rhode Island home store. She has lectured at Sotheby's New York, Boston Architectural College, and Wentworth Institute. She sits on Boston area boards and committees, including at the Harvard Club of Boston, the leadership board for Boston Design Week, and the International Fine Art Fair. She is an avid gardener and cook; she has been elected a Dame in Les Dames L'Escoffier International.
Historic homes are a specialty; her childhood home was an 18th century sea captain's house with beehive oven on Cape Cod. A mother of two grown sons, she resides in an old house near Boston where, in December 1782, the French Infantry under Rochambeau camped for three days in what is now her garden.
"Thoughtful, energetic, and the most knowledgeable designer I've met, Christine is great at teaming up with even the least "designer-y" clients and gelling creative solutions that sing for them while honoring the history and aesthetics of the surroundings. She is an encyclopedia of decorative arts know-how and guides the toughest choices for color, hardware, fixtures, furnishings and everything else with a minimum of fuss!" Sarah Monzon, producer Bob Vila, This Old House, and The History Channel.